If you want to improve your knowledge and skills as a translator, this blog is perfect for you to get inspired and give your freelance translation business a real boost. I suggest that you make your own reflections after reading this post so you can map out your next steps to greatness.
10 Years of Translation Tips
Start-up of a Successful Translation Agency
Time moves fast and before you know it, another decade has ended and a new one begins. Ten years ago, I started out of nowhere, and now, my company has grown into a full-fledged translation agency! Before all of it happened, I went into military service. Within the next 5 years, I rose as the Head of the Personal Computer Use Training for the whole Royal Netherlands Army. After my service, I received a bonus, and then I had to work in the business.
I can still remember that at the employment office they literally asked me, "What can you do?" Honestly, I wish I had told them that I can translate English and German into Dutch. Because of that question, I thought everything I had built up in the army were worth nothing. Luckily, through a former colleague from military service, I did get the chance to start over and completed an assurance study at HBO level.
Starting a translation agency
It came as a surprise that I would, later on, start a translation agency and work as a translator myself. Now that I am ten years older, translating from English and German into Dutch is going well for me. I offer my translation service to many translation agencies and direct clients. I have been asked to translate documents from English to Dutch, convert, and transcribe audio from English to Dutch! On ProZ.com, you can read the positive feedback I received about this. As a platform for translators, ProZ.com has helped me build my reputation, earn decent English to Dutch translation rates, and further develop myself into an all-round Dutch translator. I would highly recommend a membership to any novice translator.
I want to take you through the entire process from the beginning. When I was still looking for the right business that could take off, not only have I built up extensive linguistic experience in translating English and German into Dutch, but I have also gained many years of experience as a project manager for all language combinations. This might also give you an idea of how to outsource translations into different languages. In short, I have enough material to provide you with tips, ideas, and… secrets that I have come across on my translation path. I will not mince my words, all the ins and outs of my translation business and translation in general will be discussed.
I also have experience with a lot of CAT programs, standalone and in networks, focused on translation, and I will discuss these as well. If you have any questions about certain translation issues in any language, whether they be in English to Dutch, German to Dutch, or any other languages, do not hesitate to send me a direct message via this website or my email address. Of course, you can always leave a comment under each blog post. I will do my best to reply to any message via direct message or email.
Disclaimer
Now, I would like to draw your attention to a disclaimer. After all, I tell everything from my own experience and viewpoint in the field of translation. I'm not technically gifted, although I do have a certain 'feel' for software. I am certainly not omniscient and have no coaching background. I am just a translator who wants to share her passion for the development of a translation agency with others and give inspiration to become the best translators they could be.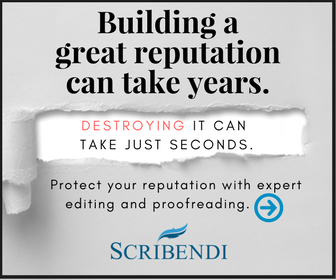 10 years ago
It all started more than 10 years ago with the idea that I wanted to start my own business from home in order to give my big family with four children, sufficient support. My husband is a partner in an accountancy firm and his job takes more time than a 40-hour working week. Because we have adopted two of our children from China, I am very interested in this immense country. Trade relations with China were booming at that time. So, I had the idea to think of something in that direction.
I thought it would be a good plan to start a service bureau for entrepreneurs who want to trade with China. Of course, I didn't master the Chinese language yet, so I needed someone who could provide me with this know-how. However, I do have an affinity for languages because I went through the old-fashioned Gymnasium A. This education form has a much higher level than high school and an emphasis on languages, including old Greek and Latin.
Starting a cooperation
At that time we had Chinese language lessons at home from a Taiwanese teacher. So, I asked her first if she felt like working together. Luckily, she was also enthusiastic, and together, we started up the Chinese translation agency, Link2china. Not only did we provide translations, but we also gave language and culture courses to entrepreneurs and adoptive parents. Because she is a teacher herself, she was fine, but for me teaching was a very exciting experience. Fortunately, I was able to 'hide' behind her and learn from her.
Despite the fact that there were clear cultural differences, I got along very well with my partner. We could be critical of each other without causing any resentment. You really need this if you want to work together. I have seen a lot of collaborations fail when irritations arose, mostly on the financial level. So, my partner mainly took care of the translations. For sworn translations of Chinese – Dutch and Dutch – Chinese we also used a Chinese Translation Agency in Rotterdam.
At the time, I didn't know that my business with my partner was finite and that I would eventually develop into the translator I am today. I will tell you how all this went in the next blog post.