There is beauty in translation. It can change lives, offer solutions, and empower people. There is also fashion in translation. More products and services are sold because of how translators are able to transcreate. The Netherlands is not only home to dedicated translators and translation agencies. It is also a melting pot of unique products, aesthetic fashion pieces, and talented designers, models, and business owners. Fashion and beauty are almost never out of the trend. Companies generate sales, designers are celebrated, and consumers are able to feel more beautiful and comfortable in their own skins and clothes.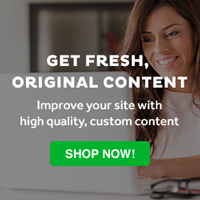 For the past years, online shopping has been a fast-growing industry and with the power of translation, people would have a lot more to expect from beauty and fashion. More than what the product can offer, it is also about how it is presented, improved, and trusted. Beauty and fashion translators are responsible for making the products understandable, compelling, and beneficial to the consumers. Proving a company's credibility starts with words. Every detail counts. As people become more cautious about what they apply on their faces and what they wear, companies are expected to advertise products more convincingly.
For example, a buyer will not purchase a product without knowing what it is and what it is for. Mistaking a moisturizer for primer can lead to skin problems and this will reflect negatively on the brand. Another challenging part about translation in the beauty and fashion industry is that the translations must be honest. The translations must be in accordance with the promises of the brand.

Why a company must translate
During this time when the world is plagued by a pandemic, companies have a lot of potential to internationalize. People would definitely opt for a quicker and hassle-free way to purchase their wants and needs. Global brands have proven that translation contributes to the company's growth immensely. The hard work that translators exert into this industry are unparalleled and indispensable. Poorly translated websites will undoubtedly affect sales and online presence. Studies show that 3 out of 5 customers would not purchase from a poorly translated website.
As mentioned in the preceding paragraphs, translation content must be 101% honest, exact, and proven. Customers would be returning to brands that they truly trust with their money. Nowadays, companies would want to remain "viral" or famous on social media to attract sales. The translator is always careful not to write or advertise anything that can cause legal problems for the company. Fashion is a universal language and when beauty and fashion are combined, the market is the entire world. Everyone is a potential customer. Communicating through speaking any person's language is a key to expand the brand. Search Engine Optimization or SEO will also be an essential tool in increasing online presence. Hence, companies ought to hire translators or translation agency with experience in marketing, localization, and SEO. Aside from being translators, they also become social media specialists!
Elements of fashion translation
Sometimes, it cannot be avoided for brands to use foreign words. It may be foreign words for colors, fabric, style, descriptions – these eventually become trademark names for the brand. Some companies may use French, Italian, or other European languages to promote their products. A fashion translator will know which words to use to best represent and describe the brand. As mentioned in a previous blog post, localization is an important element of fashion translation as it takes into consideration the culture of the target market. Yet again, the translator is tasked to adapt the content to the local language to make it more attractive to the customers.
Terminologies are crucial points to emphasize as these are factors of misunderstandings between brands and customers. Sizing and measurement systems vary from country to country. It would be preferable to hire a specialized translator or agency to accomplish the task.
Specialized fashion translators in action
Below are some of the most critical features that specialized fashion translators use in order to help the brands:
Product descriptions – customers would expect a straight forward, detailed, and localized content. The product packaging and description must be in harmony to set a clear message for the consumers.
Web pages and application – these are sort of electronic calling cards. People frequently visit websites which may translate to SEO potential and sales. From banners, to selection pages, to check out services – these are of prime importance.
Blog – it helps to have an interactive blog where customers can send in their queries or comments regarding the brand. It must be easy to navigate and understand to entice the consumer to continue browsing.
Advertising – potential buyers can subscribe to websites to receive updates through emails or social media application. Enthrall the consumer through the eyes and through their hearts. Photos will not suffice to exemplify how impressive a product is. Use beautiful words fitting for the product.
Sources